June 23, 2015 9:01 pm,

Print
---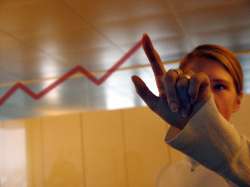 The "American Dream" is still in full swing these days as small business owners are continuing to change their dreams into realities. Whether you are interested in buying or selling your business, this year is a great time to do either.
According to BizBuySell data, "Phoenix-area small-business sales were up more than 106.5 percent in the first quarter of this year, compared to the time frame in 2014". Prices points for businesses are also dropping some making it a good time to invest. Don't worry business owners! Even though prices are dropping the number of businesses sold is up, which is good for you. No longer should you have to leave that for sale sign on your doors for months or even years at a time because new business are ready to sweep in.
Bob House, group general manager of BizBuySell.com states, "[…] we continue to reach new milestones each quarter. It is great to see that small business owners can grow and successfully sell in today's environment." Much of this growth is credited to the "Baby Boomers" as they are still interested in pursuing their business ownership dreams or they are ready to retire and pass along their dream to the next generation.
Here at Breen, Olson & Trenton, LLC we have qualified lawyers to assist you in your business matters. We understand the laws and complications that can go into buying or selling a business and want to help you each step of the way. So whether you are in the market to buy a business or even sell your business, keep in mind that 2015 is proving to be one of the best years to do either. Sales are up and prices are low giving each party an advantage.
Source: http://www.bizjournals.com/profiles/company/us/ca/san_francisco/bizbuysellcom_inc/53202
Categorized in: News